Hello and I hope you are all doing well,
There is not much news right now, but...there are many engagements in the near future! First off, Kate and William are completing a joint engagement at London's Harrow College to honor World Mental Health day, mental health being a concern very near and dear to both William and Kate's hearts.
Archives
The event will be hosted by the charity
Mind.
The couple will meet with adolescents battling with mental health disorders and those helped by Mind and now volunteer for the organization or Time for Change, a non-profit fighting to destigmatize mental illness.
Archives
It will be a day full of fun, learning, and hopefully a few cute moments between the pair :)
***
Also on the calendar is the state banquet for Chinese president Xi Jinping. This will be Kate's first official state banquet and we will hopefully get some good pictures out of the event. This is very formal so we should be seeing Kate wearing a tiara of some sort. Which one would you prefer?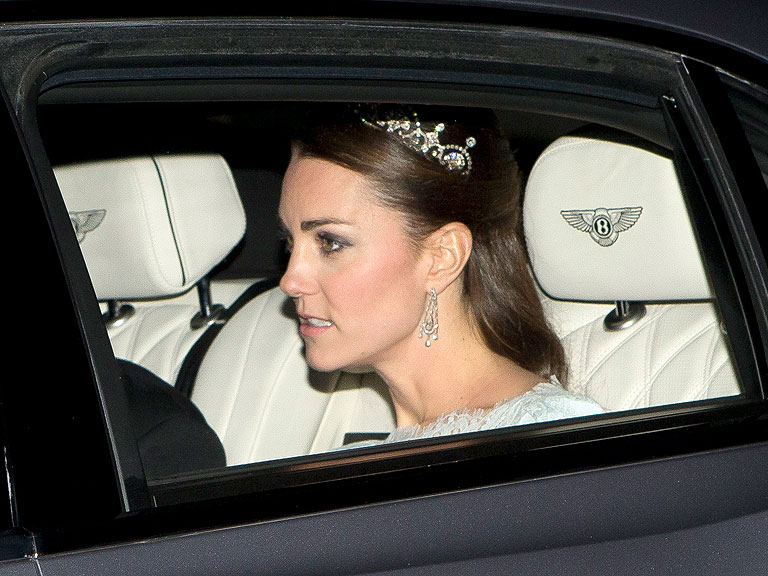 Archives
Above we see Kate wearing the Papyrus tiara, one of the Queen Mother's favorites. Until then, ta-ta!