Hello dear readers,
I am dreadfully sorry I didn't post earlier, but I was traveling and life has been crazy (but good!) Today Kate and William went to Portsmouth to watch the British bid for America's Cup. Unfortunately, due to inclement weather, the match was cancelled (the Brits, however, still won.)
Andrew Parsons/i-images
Kate is the royal patron of the
1851 Trust
, which is headed by Sir Ben Ainslie. She has always been a keen sailor. and during her gap year she worked as a deckhand on a ship. Last year on their Down Under trip, William and Kate competed in a yachting race (guess who won ;)
Justin Goff/Goffphotos.com
When the race was called off, William, Kate, and a few event coordinators watched the ships being tugged in.
WENN.com
WENN.com
WENN.com
There were some hastily prepared indoor activities for the royal guests, and Kate had the opportunity to experience a virtual reality simulating being on one of the America's Cup ships.
Lloyd Images
She was presented with a work of art from local schoolchildren:
— Kensington Palace (@KensingtonRoyal) July 26, 2015
Quite neat, eh! While greeting the crowds indoors, Kate showed off her obvious skill with toddlers (I wonder why... ;), trying to cheer a little one up:
Stephen Lock
She also chatted very animatedly to two others:
Stephen Lock/i-images
Stephen Lock/i-images
Kelvin Bruce
Stephen Lock/i-images
She then presented the award to the hard working team:
Robin Jones/Digital South
Kate and William were as cute as ever today:
Tim Rooke
Kate wore her typical casual engagement outfit: ME + EM Breton top, J Brand skinnies, and her Sebago 'Bala' flats.
Justin Goff/Goffphotos.com
Have a lovely evening, my friends, and I will be seeing you soon! Enjoy!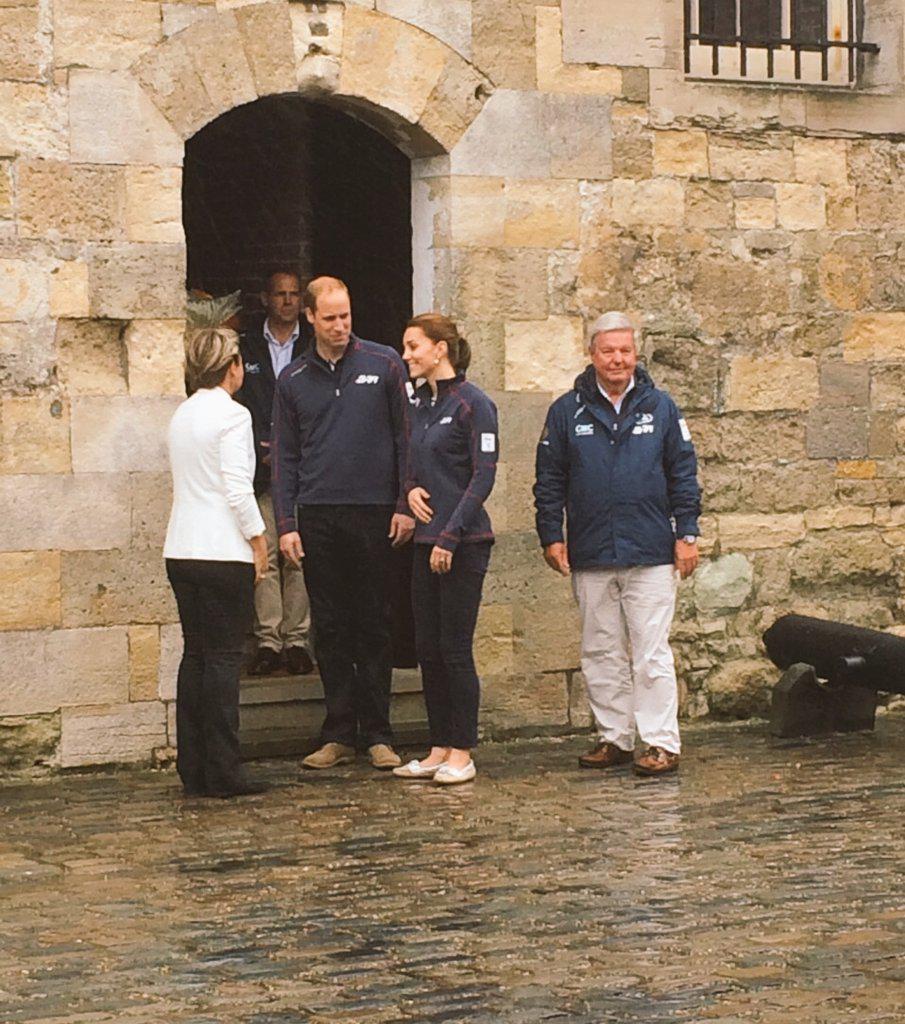 Kensington Royal Twitter Feed