Dearest Readers,
There is not much going on in the press circles about William and Kate (nor will there continue to be for the next long while), but there are are a few informal bits of news. First off, the press warning letter.
"Dear Sir/Madam, As you are aware, Anmer Hall is a part of the Sandringham Estate, which is a private estate and whilst in residence, members of the Royal Family and their guests have a more than reasonable expectation of their privacy.
"There have in the past been a number of intrusions into the privacy of the Royal Family, which in the main have been a result of professional photographers using long distance lenses, not only to observe the Royal Family, but also to photograph them going about their activities on the Estate. Following warnings have been given to the photographers and the photographic agencies involved, the position has greatly improved. However, we would remind you again of the position. The Sandringham Estate trusts that there will not be a need to take any further action other than bringing these points to your attention.
"With the above matters in mind, we would reiterate the clear request for acts of harassment and breaches of privacy to cease.
"Communications Secretary to TRH The Duke and Duchess of Cambridge."
This has caused quite the mixed response. Some argue that Charles and Di (and the like) were much more open with their family life and the public was happy with that, while others argue that it is perfectly reasonable to request privacy for this young family. It is my opinion that William and Kate are entitled to whatever privacy they feel they need, whether it be a lot or none at all. They are private citizens, although they are public figures, and they deserve to be treated the way they see fit. As well as that. They have a one-week-old infant in the house! Nothing to ruin a walk like having a photographer capture an image of you with messy hair, bags under the eyes, and spit up all over your shirt. I certainly hope that the photographers and their agencies will follow these instructions.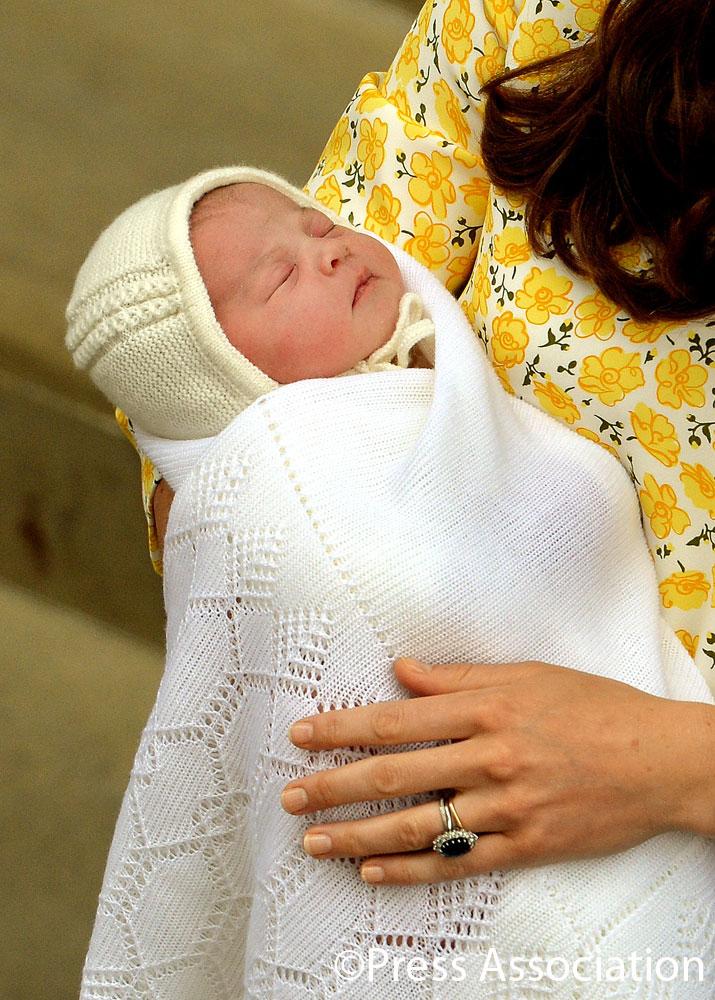 Press Association
In other news, the brilliant Alison Jackson has presented us commoners with a gag royal photoshoot. This made me laugh the hardest all day :)
Alison Jackson
Alison Jackson
You can view the rest
here.
In the last news of the day, the bonnet that Princess Charlotte was wearing on her debut was from Spain, a gift from nanny Maria Teresa Borallo's mother to the couple.
Press Association
As soon as the news comes, I will blog! Have a fabulous day and all the best :)