Hello everyone and welcome! Kate went to Margate today to visit the Turner Contemporary Art Gallery. She shined in a recycled coat, last worn during her pregnancy with Prince George.
Press Association
Turner Contemporary is one of the most successful art galleries in the UK, and since opening it's doors in 2011 it has welcomed 1.4 million visitors. She viewed a number of pieces, met with the artists, and also visited the Clore Learning Studio, where she greeted a number of young people who had been working with Felicity Allen.
Press Association
Having a History of Art degree, Kate seemed to enjoy today very much!
Press Association
Her next stop was at Resort Studios, where she met Tamsin Landells and her husband Tim Ratliff, who created Resort Studios.
And their 6-week-old son!
She also met artist Heidi Plant, 35, who is pregnant with her third child and a leading creator.
She told one woman after being called 'very trim':
"Sometimes I forget I'm even pregnant!"
Now to her dress! She wore her Hobbs Dalmatian Print Mac that she wore late in her last pregnancy to christen the Royal Princess.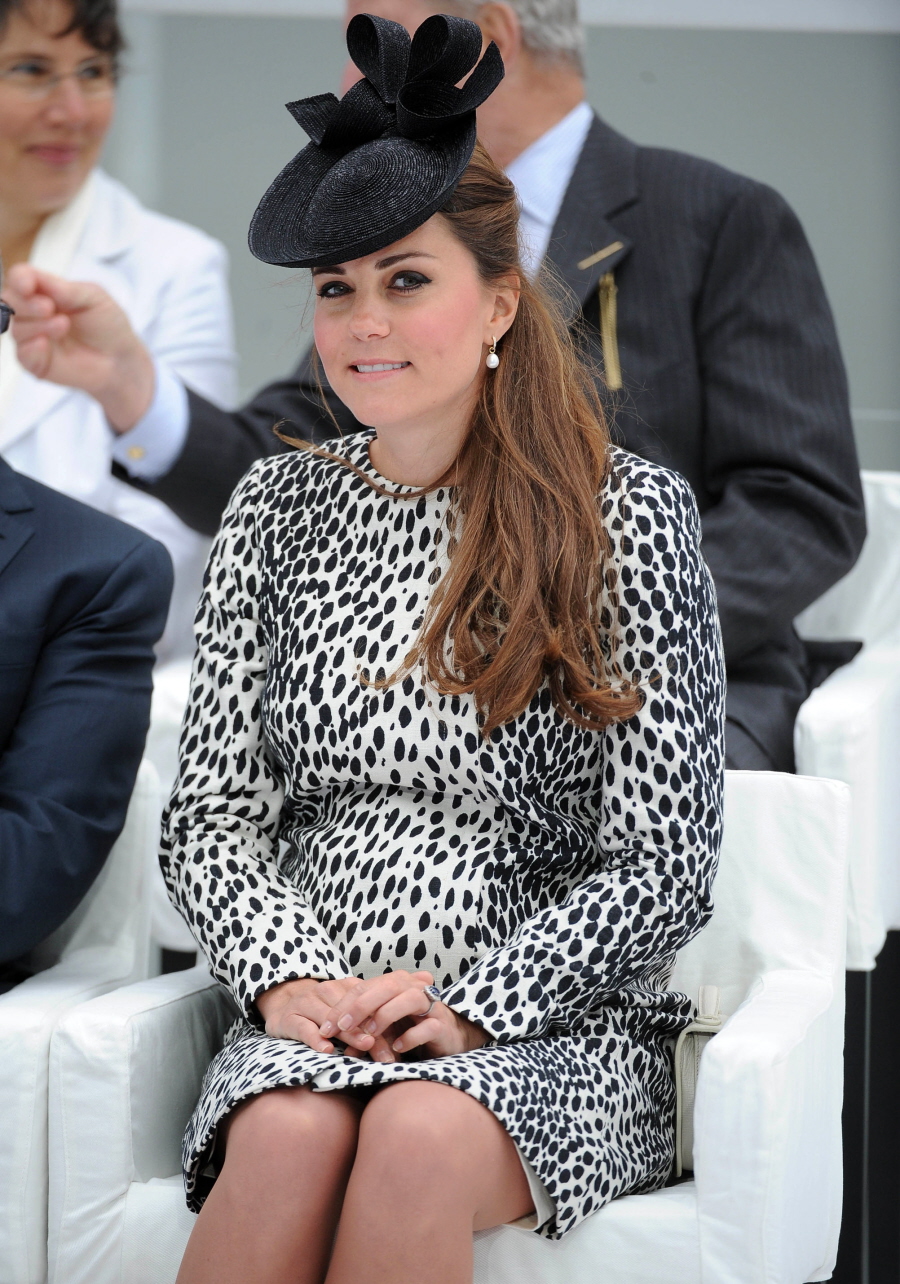 2013
She accessorized with her Stuart Weitzman Power Pumps, Annoushka pearl drops, and a Mulberry clutch.
In Today's Outfit
We will see you tomorrow when Catherine visits the set of Downton Abbey!
Getty Images