Kate is back after spending some of the last alone time with George before Baby No. 2 arrives. William is back after a successful tour in Japan and mainland China. The couple, as well as the Prince of Wales, Duchess of Cornwall (aka Charles and Camilla) with the Duke of Edinburgh and the Queen attended Commonwealth Day services with many others in Westminster Abbey.
Tim Rooke/REX
Commonwealth Day Observance is the largest multi faith celebration in the UK, with attendees ranging from royals to schoolchildren. The goal of this event if to celebrate and display the diversity of all countries in the Commonwealth, and it succeeded today.
Press Association
This is a wonderful, uniting event. On a separate note, do you recognize this coat? If you did, it is from Trooping the Colour in 2013. This was her last engagement before having George, and Kate only has a few more on the calendar before the birth of her second child in April.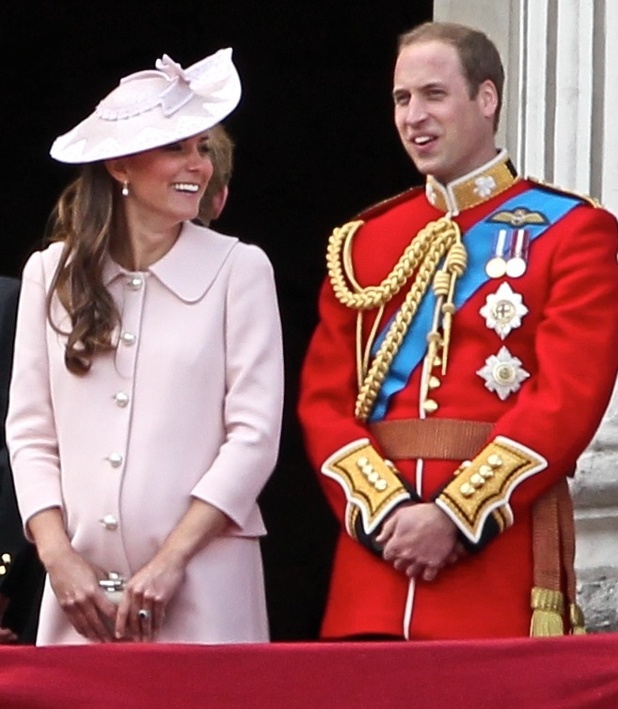 Trooping the Colour 2013
Today she accessorized with a new (assumedly bespoke) hat from Jane Taylor Millinery. Jane Taylor and her companies are quickly rising to the top of Kate's hat and fascinator preferences.
Justin Goff/GoffPhotos.com
She also wore Kiki McDonough earrings and shiny Prada pumps. In the below picture you can see Kate greeting some of the attendees on her way out.
Press Associations
It was nice to see the core of the royal family convening.
Press Association
Press Association
Here we see the Her Majesty the Queen with her husband the Duke of Edinburgh entering Westminster Abbey.
Bradley Page
This year's theme was a "Young Commonwealth", highlighting the importance of the twenty nine and under population. Westminster Abbey also holds special memories for William and Kate, as this is the place they wed.
Tim Rooke/REX
It was a great day of celebration. What do you think?
Getty Images
Thanks for popping by, and we will see you very soon! Let me know what you thought of the event in the comments :)
WENN.com