I know I am a little late, but I thought it might be beneficial to share the gifts that my (stunning) relatives got me. I suppose I am a bit predictable in my tastes because these gifts hit it right on the nose. Maybe this could be a gift list for the next time you need to get a gift for an anglophile?
Gift Number One - Merchandise from Buckingham Palace gift shop
And here are the lovely towels. They are a warm, soft terrycloth that is very absorbent and cozy for these cold winter days. From the description:
"This super soft and luxurious bath towel features the Buckingham Palace Lion and Unicorn emblem sumptuously embroidered with gold-colored thread."
Other gifts from the bathroom range? A gold damask jewelry case and (my personal favorite - my next purchase might just be this!) a toothbrush cup with the Buckingham Palace emblem printed on it.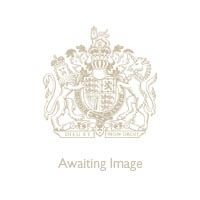 Royal Collection Trust Shop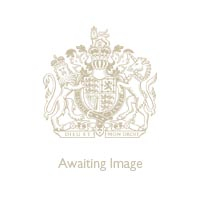 Royal Collection Trust Shop
Gift Number Two - "Prinzessinnen-Zimmer" Wall Hanging
One of my friends got this for me when she was traveling through Europe. She got this while in Austria and it means "The Princess's Room". It is charming, is it not? I can see little girls all over getting this in effort to become one step closer to being a princess!
Gift Number Three - Royal Life Subscription/first magazine
An alternative to
Majesty Magazine,
Royal Life has detailed articles on the British Royal family. This issue covers everything from Queen Elizabeth christening a ship to Prince Harry's birthday to an inside look at Kensington Palace. I certainly loved this issue and can't wait to get more!
Gift Number Four - An English Candle
Because what princess
doesn't
like candles? Especially the Pine scented variety! I have already used it a few times and it gives off a lovely aroma and a soothing light. TOTALLY recommended!
No engagements have been announced for the new year (yet) but as soon as there is one, I will be on it! Have a lovely evening :)