Hello, dear readers!
It looks like we Kate watchers have a busy weekend in front of us. Firstly, Kate and William are going to spend Saturday in Wales.
Vogue Italy
First they are going to the
Valero Pembroke Refinery
, which is located just south of Cardiff. This will be an opportunity to see one of the main income sources for the past half century. They will visit a display that chronicles the last fifty years of the plant and the impact it has had on the community.
Valero
The first engagement will conclude with a performance by
Young Actors Studio
, which afterward they will unveil a plaque and have a quick meet-and-greet with the performers.
Popsugar
For the second engagement, they will be viewing a rugby match (Wales-New Zealand). William being a particular fan, I am sure they will enjoy themselves a fair bit. The couple will take part in the Remembrance Day tribute at the start of the match, and afterwards William will meet with injured players and have a bit of fun with them. Kate attended a rugby match at this stadium before in November 2012:
Pintrest
She was carrying one of my favorite Gucci clutches. I hope she uses it again soon!
***
It is expected they will also attend the Remembrance Day services on November 9. I am curious as to what she will wear. It is true that it is going to be all black, but let us look at her sartorial choices in Remembrance Days of past:
November 2011: Kate looked very elegant in a black DVF coat.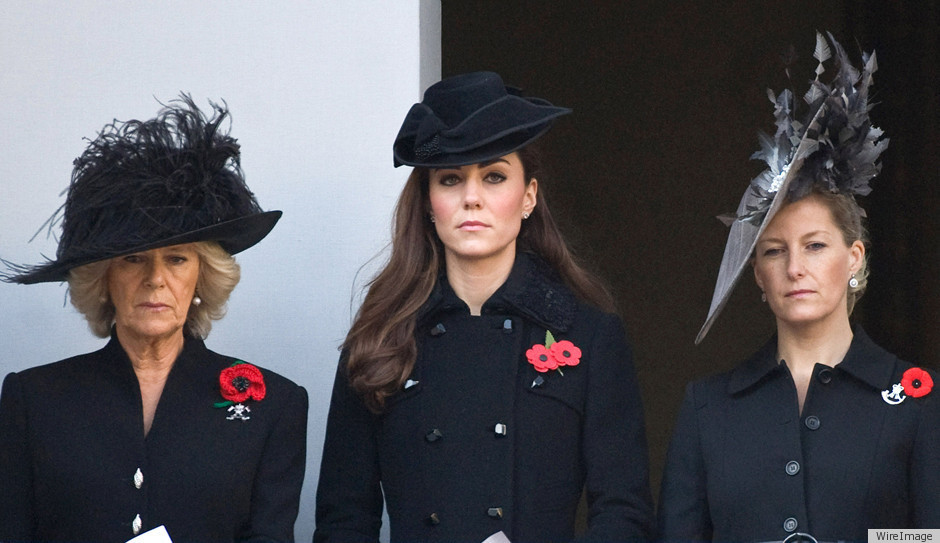 HuffPostOnline/WireImage
November 2012: Kate wore the same DVF coat as the year before and she recycled a hat from William's passing out ceremony at Sandhurst.
PopSugar
November 2013: This is my favorite look, by far. Kate's hair looked lovely, and her coat was a nice change.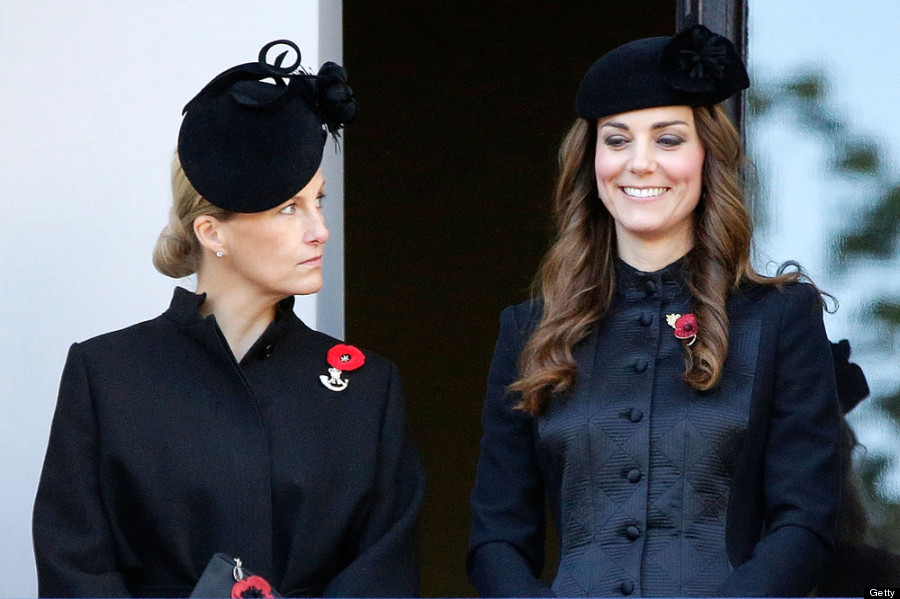 HuffPostOnline/Getty Images
I guess we will see what she wears! Also, on November 12, a Wednesday, she will attend a SportsAid workshop that will feature Olympic hopefuls for the 2020 Tokyo Olympics. Have a wonderful evening and see you, if not sooner, on Saturday!