Kate is back and looking wonderful. At
SportsAid
today, Kate met with 30 sixteen to twenty-year-old Olympic hopefuls in a workshop hosted at the
GSK Human Performance Lab
, in Brenford, West London.
David Parker/MailOnline
Kate has gone on numerous engagements before, having picked up the organization as it's ambassador in early 2013. Kate always looks very in her element while at these sports workshops, ad she is a keen sportswoman as well.
David Parker/MailOnline
Kate looked on as they were taking part in a series of assessments about the minute details that can impact one's performance.
David Parker/MailOnline
Eager to take part in the activities, Kate took two cognitive tests to experience a semblance of what the athletes had been doing. They measured her reaction time as well as skill of movement:
David Parker/MailOnline
David Parker/MailOnline
Before Kate started the test, she exclaimed "Finally, something I can do while I am pregnant!" :)
David Parker/MailOnline
SportsAid is an absolutely wonderful program helping young athletes achieve their dreams of going to the Olympics and beyond. Research done in 2012 shows that these athletes:
Train for more than 15 hours a week on top of school and home commitments
Travel upwards of 650 miles a month for competitions
Spend more than $10,000 a year on equipment and such
What a great thing!
SportsAid
Now, to what she wore. Kate was bedecked in a lovely plum colored sheath by GOAT, the brand that we just saw her in this July.
David Parker/MailOnline
This is the
Vreeland Dress in Iris
:
GOAT
Kate wore a strikingly similar one to another SportsAid workshop this summer: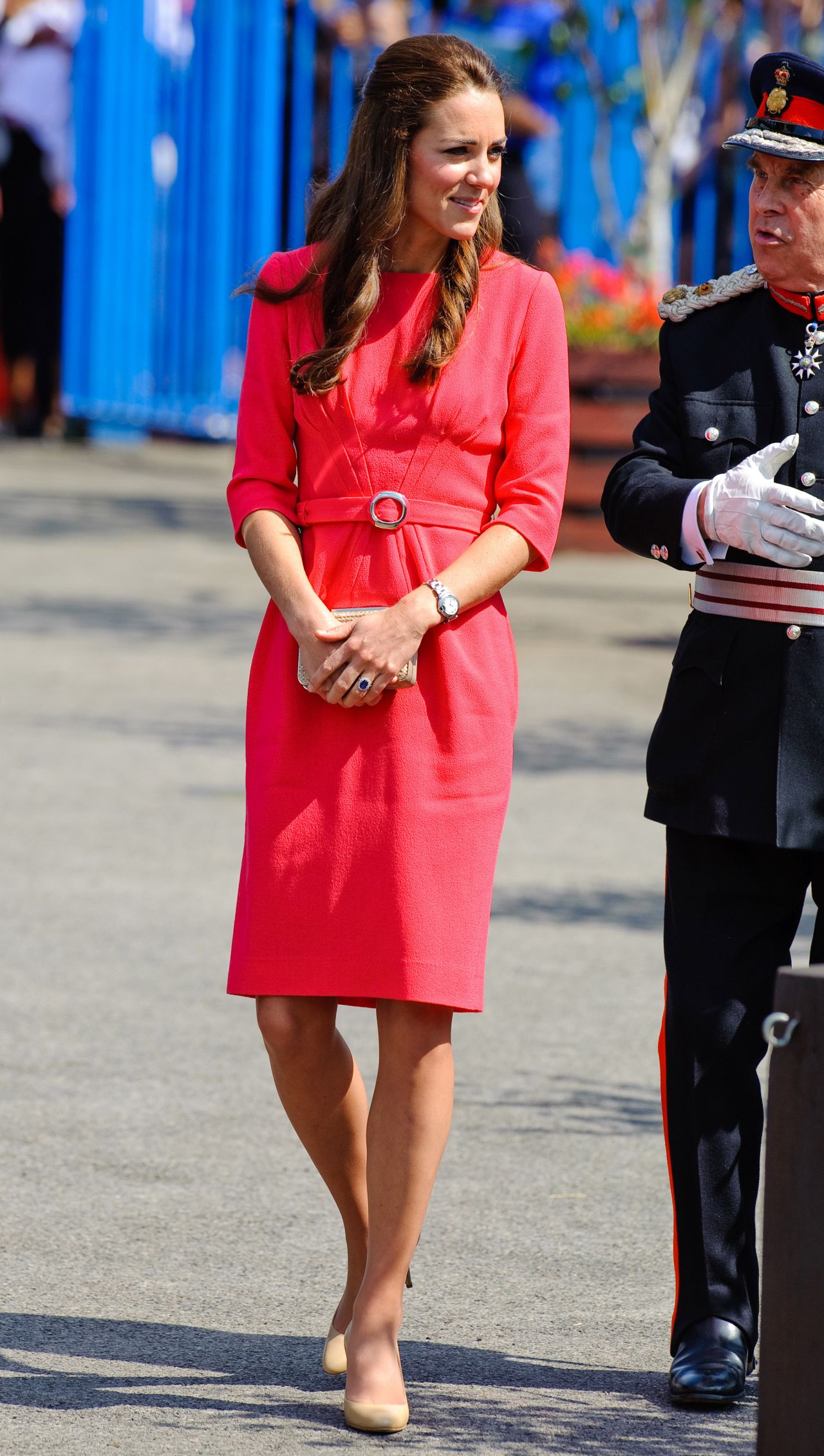 CelebMafia
Kate's boots were the Russell and Bromley's "
Half n' Half
".
Russell and Bromley
Here is a short video of the engagement:
That's all for now, folks! Come back tomorrow for the Royal Variety Performance coverage!