Good Morning, fellow Kate watchers! At risk of sounding a bit like I am too into all the gossip,
what is
with all these rumors going around about Kate and William making a trip stateside (according to rumors, William might be going to NYC this fall)?
Kate in LA while on her first Royal Tour
From
People.com
:
"The trip, set for later this fall, may even see him bringing wife Kate with him. Although she has not been part of the original plans, it is believed the Palace isn't ruling out anything where she is concerned."
They also stated an "open mind" is being kept in regards to Kate.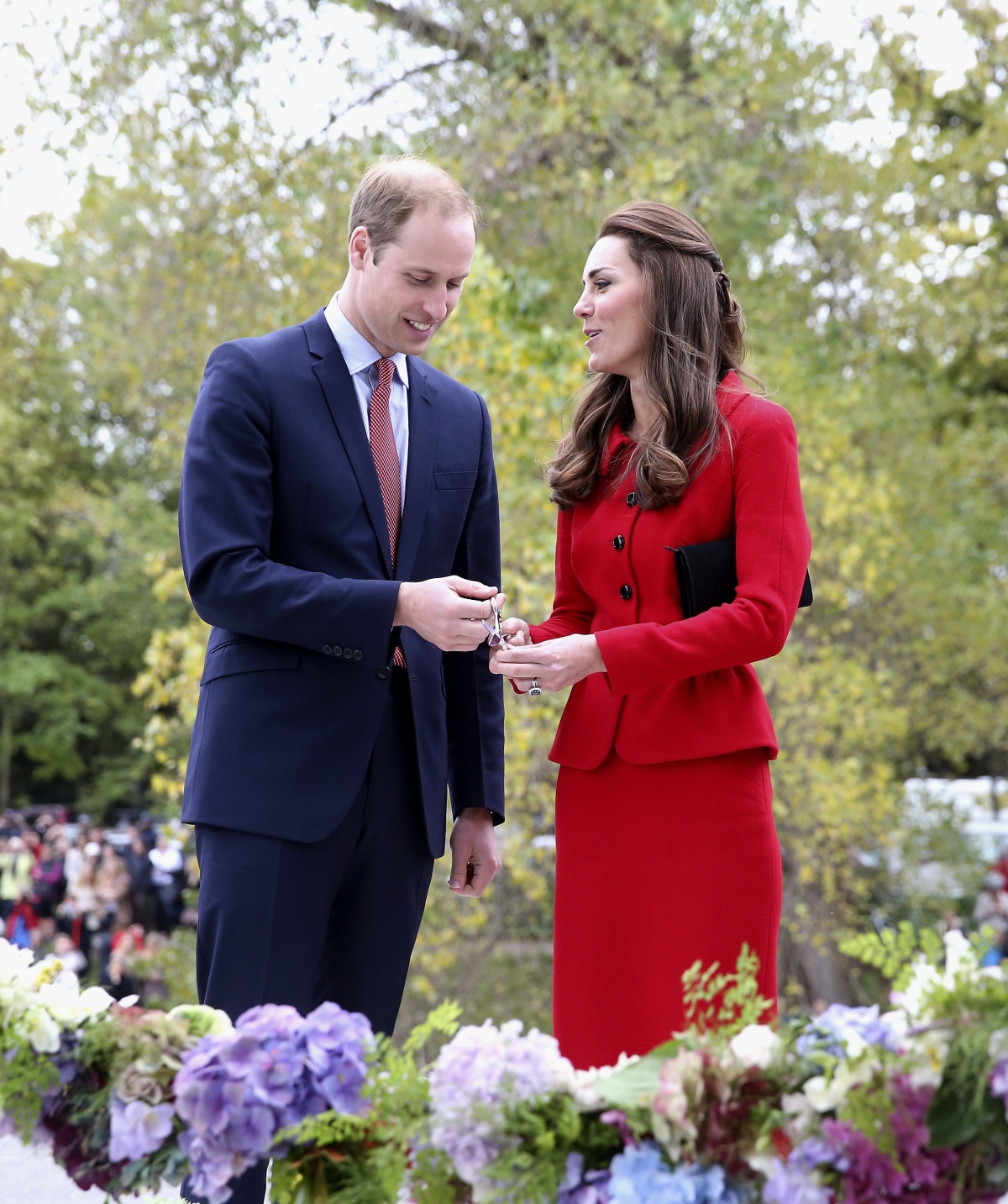 The couple while on their Down Under Tour
However, I highly doubt she will be accompanying William on this rumored trip (that is, of course, if this actually happens, which is doubtable in itself) because she has already pulled out of a number of engagements over the last few months. Even if she was feeling better, it still might not be a fantastic idea.
Photo Credit: Popsugar
As to the rumors about a trip for them to go to Singapore, that is all they are: rumors.
On other notes, there is a state dinner that is going to be happening on the 21st, that would certainly be nice of we caught a glimpse of Kate there. We will see. I also suspect that since it is a case-by-case basis, there are other engagements pencilled in for this month, but are either going to announce/pull out of the day of.
Photo Credit:IB Times
There has also been a legal battle ensuing over
papparazzi harassing Prince George and his nanny
, so we will see how that unfolds. If the paparazzi respect Prince William and Duchess Kate's wishes, nothing more will happen, but if there is disrespect, it will surely be taken to court.
In New Zealand
I will be back late this week with the second installment of
Kate: From her Engagement to being a Mom
! Have a lovely day :)
Photo Credit: PopSugar