Happy days are here again! We not only got news of Kate's due-month, but we also got wind of TWO engagements tomorrow!
news.nationalpost.com
First and foremost, the Palace announced today that Kate is due in April, as we all have figured.
The Palace WILL NOT release a due date, contrary to what many believe. A lot of people in the Kate blogosphere are speculating that she is due in mid-to-late April. The media stakeout will begin on April 1, just in case.
world.time.com
This is very exciting! The release also stated that Kate is 'steadily improving', which is a good sign for the future! This also means Kate is 12 weeks along. I bet she is feeling much better by now; the worst of it seems to be over.
www.ctvnews.ca
With the statement of her due-month, the Palace also scheduled in another engagement for tomorrow (a good thing because Kate thinks she will have enough stamina to go a whole day)!
"The Duchess of Cambridge will also attend the Wildlife Photographer of the Year 2014 Awards Ceremony at the Natural History Museum on Tuesday 21st October."
Elle
She is the Royal Patron of the Natural History Museum, taking over Diana, Princess of Wales's position. Kate has visited multiple times, in the Peace and Love Shirtdress, in her stunning Temperley evening gown, and also for Prince George's 1st birthday pictures.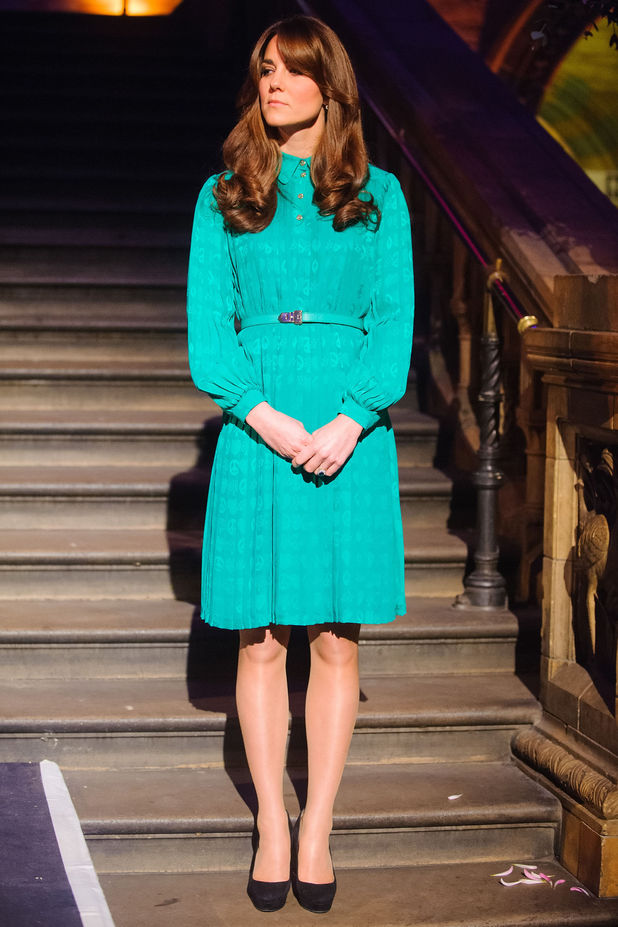 digitalspy.co.uk
Since this is an evening event, and Kate is presumably showing at least a little, we might be able to see a maternity evening gown on Kate (a first!).
Zimbio
Have a wonderful evening and see you tomorrow for her day in the spotlight!