Joyful days are here at last! Kate and William were spotted coming and going from a doctors appointment!
NY Daily News
They were visiting Kate's gynecologist Dr. Alan Farthing, who was part of the delivery team for Prince George. It is being speculated that this was for the twelve-week scan. If these rumors are so, we should be getting an announcement any day about what Kate's due month is.
NY Daily News
It is so good to see Kate smiling, especially after the trying times of having HG. Walking out, William was seen carrying an envelope, presumably with photos of the ultrasound. They will know the gender now! They both look very excited.
NY Daily News
As you can see here, her figure is growing (slightly?...not very much :). This is the first time they have been spotted out since August 5, when they undertook the engagement with the Tower of London Poppy display.
Glamour Magazine
Kate was wearing her
Aquatalia Boots
, but her other pieces of clothing are unknown.
***
It seems that because Kate was seen out and about (smiling, nonetheless) she will be present for the next engagement. I am so excited!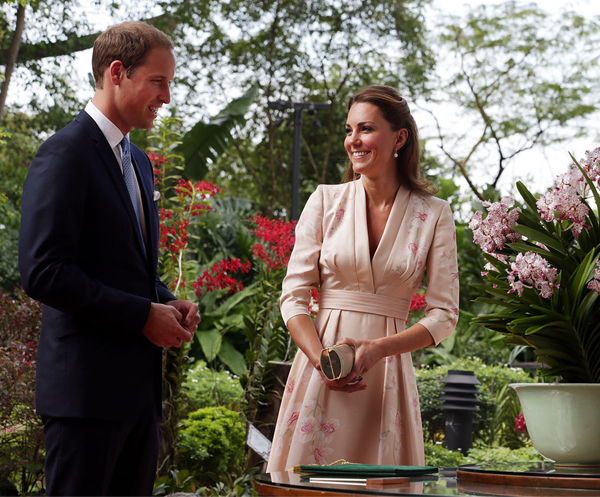 The pair in Singapore
If not sooner, see you all on Tuesday! Have a lovely weekend :)