Yes, you read the title right - William and Kate have announced two more engagements for the coming week! I literally started squealing with excitement. They are doing what they usually do, however, grouping their engagements together, so we probably won't be seeing Kate until the Malta trip. Anyways, lets go over the latest news:
September 10:
William and Kate will join Harry for the opening of the Invictus Games, a project which Harry has been working on all year. The Paralympic style athlete competition is supposed to build confidence in athletes with disabilities. You can view their homepage
here.
They have a cool countdown telling you how long until the start (and how long until we see Will and Kate!). Below we see the trio at the opening of the Olympic games in 2012.
Zimbio
September 11:
The trio will attend a Drumhead service at Lee Valley Athletics Centre. Drumhead dates back hundreds upon hundreds of years when drums (and their patterns) were used to communicate on the battlefield. It is something of a religious and somber ceremony, so I am excited to see what outfit Kate chooses.
That is all for now, folks! Come back tomorrow for updates on Kate and William's engagement to Dickson Poon China Centre!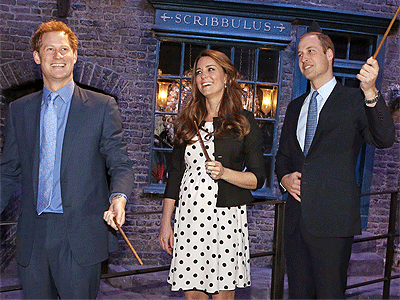 People