There has finally been word on an appearance with the Duke and Duchess of Cambridge. The pair will be opening the Dickson Poon University of Oxford China Centre at
St. Hugh's College
.
St Hugh's
The official press release consists of:
'Their Royal Highnesses will meet members of St. Hugh's staff, students, and friends of the centre before being shown the Chine Centre building. At the new China Centre, the Duke and Duchess will meet designers and building contractors who worked on the project, donors, and academics.
In the courtyard , the royal party will join others for a traditional Chinese ribbon cutting ceremony."
The center, as you might have guessed, is dedicated to the study of Chine. Oxford has one of the most comprehensive programs of China Studies in Europe.
St Hugh's
The other piece of news I have for you today is Kate has been 'Simpsionized'. Artist aleXandro Palombo has recreated many of the outfits Kate has worn over the years.
Duchess Kate/aleXsandro Palombo
This is, of course, her beautiful Nelson Mandela premiere dress: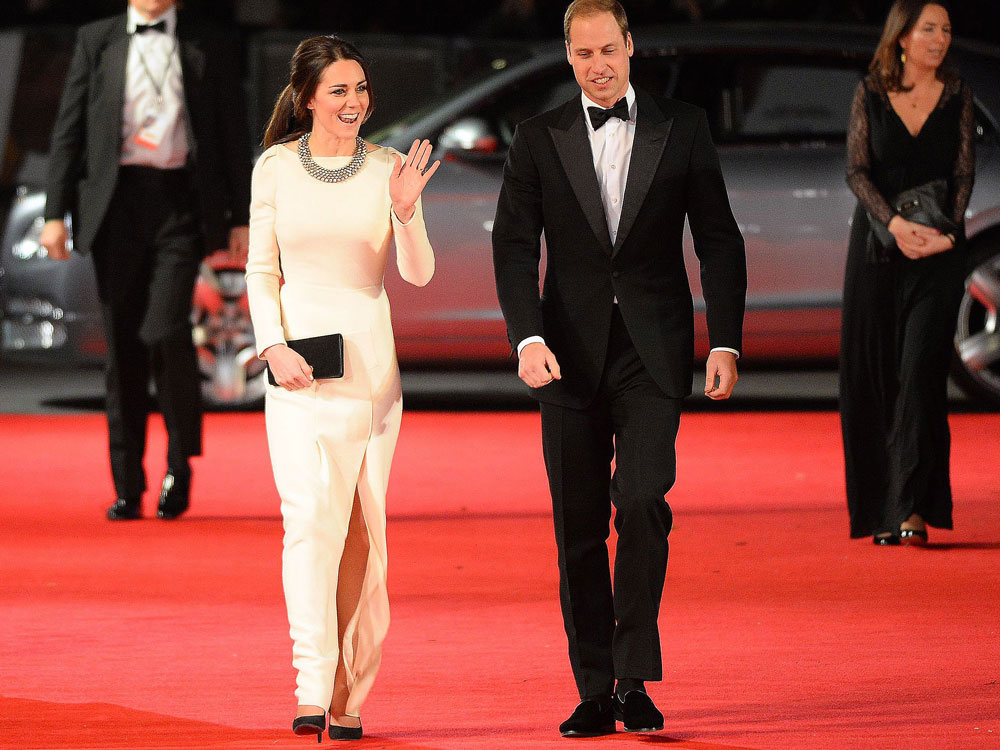 Marie Claire
He also illustrated one of my favorite dresses on her:
aleXsandro Palombo
Two of my favorite evening gowns were featured:
aleXsandro Palombo
All 52 designs can be viewed
on his blog.
aleXsandro Palombo
Lastly, I wanted to apologize for my infrequent, and frankly, not top quality posts. My life got insanely busy really quickly and the blog has fallen down the priority list. I really hope to get back into the swing of things soon, and be having plenty of time to hang out on the blogosphere again. Have a Kate day and hopefully see you soon!
AP