UPDATED: GO TO THE PICTURE OF THE CANDLE! Kate and William attended a few services commemorating the 100th anniversary of WWI in Belgium. Many countries are still deeply impacted by the scars of war, and this service was intended as a piece of closure.
Tim Rooke/REX/Daily Mail
When the couple met with King Phillipe and Queen Mathilde of Belgium this morning, Kate and William payed their respects to the Queen and King:
Robert Jobson Twitter
Robert Jobson Twitter
They then went to a service in L'Abbaye Saint-Laurent.
AFP/Getty Images/Daily Mail
L'Abbaye was a benedictine monastery until 1794, built in 1026. It is today a military hospital.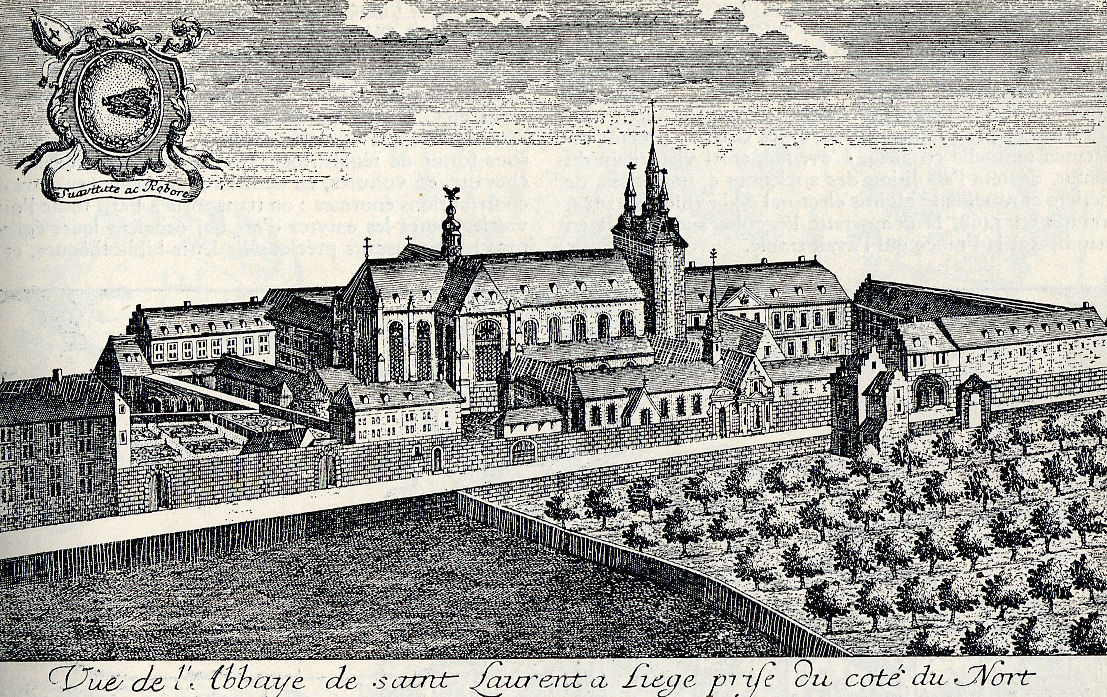 fr.academic.ru
Belgium was the first place to be majorly attacked by the German forces, and they were devastated by that. L'Abbaye Saint-Laurent was one of the places that was partially destroyed by the troops.


Today Kate was wearing a pale pink Alexander McQueen coat with a Peter Pan collar and drop waist.
Getty Images/Daily Mail
EPA/Daily Mail
She accessorized with Jane Taylor
'Fleur' fascinator
Jane Taylor Website
When I first saw it, I thought it was a different version of her Emilia Wickstead yellow coat dress that she wore to the Order of the Thistle ceremony in 2012:
Zimbio
Neither dress was a hit for me. I think that the McQueen is very appropriate for an occasion like this, but the dress felt a bit heavy and I was not a fan of the cap sleeves. She looked very regal, though ;)
The couple was very animated today, chatting with a whole slew of people:
PA/Daily Mail
Above, with French president Francois Hollande. Below, talking with each other:
Getty Images/Daily Mail
Belgium Prime Minister Elio Di Rupo shared this lovely of the couple during the private luncheon: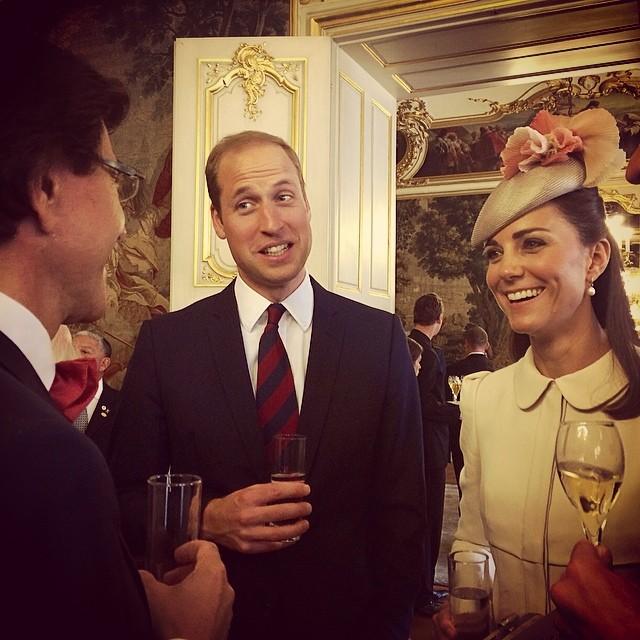 Elio De Rupo Twitter
We will be seeing them again tonight, joined by Prince Harry. There is a lights out from 10-11 pm commemorating WWI, and I know I will be joining in.
Lights Out Campaign
Hello!
Kate and William joined Harry in Mons, Belgium for more WWI commemoration services!
Rex/Daily Mail
The three of them attended a reception, then went to a gallery to mingle and look at exhibits honoring the anniversary.
Alan Davidson/The Picture Library Ltd./Daily Mail
Alan Davidson/Daily Mail
Press Association Images/Daily Mail
Hopefully there will be more later, see you then!