It's official: William is going to be joining the East Anglian Air Ambulance as a helicopter pilot. This has been a long-coming announcement, rumors started as early as October of last year and ramped up by March 2014. He is going to be employed by a civilian company, meaning that he will be getting a salary (don't worry - he is donating all of it to charity).

Telegraph/PA
From the press office of Kensington Palace:
"His Royal Highness the Duke of Cambridge is to become a helicopter pilot with East Anglian Air Ambulance.
After completing a mandatory period of training the autumn and winter, The Duke will start work with the Air Ambulance, based in Cambridge and Norwich Airports and flying both day and night shifts, in spring 2015. The Duke will start as a co-pilot but, after a period of training, will be qualified to fly as a helicopter commander."
Fisher Bullen News
Prince William will be officially employed by Bond Air Services. He will be receiving a 40,000 pound salary, all of which he will be donating to charity. His schedule is believed to be a five day on, three day off shift, from 7:00 AM to 4:30 PM.
PA/Daily Mail
He signed a two year contract, meaning he will be at least 35 before he becomes a full-time royal (I suspect probably more, though). I think this is a perfect time period for he and Kate to have another child. He previously worked for the RAF Search and Rescue in Angelsey, and now he will be based in Norwich, which happens to be close to Amner Hall. He, Kate and George will be primarily in Norwich now.
US Magazine
East Anglian Air Hospital released a statement today:
"This is really good news for the charity and we're delighted His Royal Highness has decided to fly with us. We're looking forward to him being a part of the team. We need to raise 7.5 million pounds. We are confident that this will help raise the profile of the charity. It's a very close-knit group with pilots operating closely with doctors and paramedics so we need a strong team."
East Anglian Air Hospital is a non-government funded program, relying solely on donations. To donate, please visit their homepage
right here.
To my surprise, the Palace has also released a statement about Kate:
"She will continue with her small portfolio of work and focus on being a mother. No rise in duties."
I think this is a good decision, one that keeps George in privacy, allows them to relax, and possibly give George a sibling. They are keeping with their want for privacy by moving away from London again.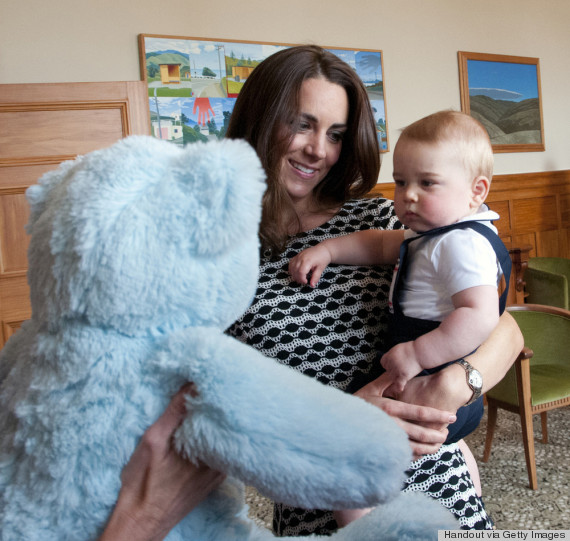 Huffington Post
What do you think of this? I would love to hear.