Good Morning!
Today, Kate and William joined Harry, visited to Tower of London to view the large exhibit 'Bloodswept Lands and Seas of Red', which is comprised solely of poppies that is flowing down the courtyard of the Tower.

thisiscolassal.com
The exhibit is truly amazing; I would recommend seeing it if you can. The exhibit currently consists of 120,000 poppies but will go on to contain 888,246 by Christmas Day to commemorate every fallen British soldier of WWI. The poppies are sale online for
25 pounds a piece
, if you are interested.
Back to Kate! She was wearing her beautiful (one of my all time faves) cobalt blue
'Detroit' sheath by L.K. Bennett
. It is also available in a light cream shade if you so desire.
Jonathon Hordle/REX
If you remember, she wore this back in February as well: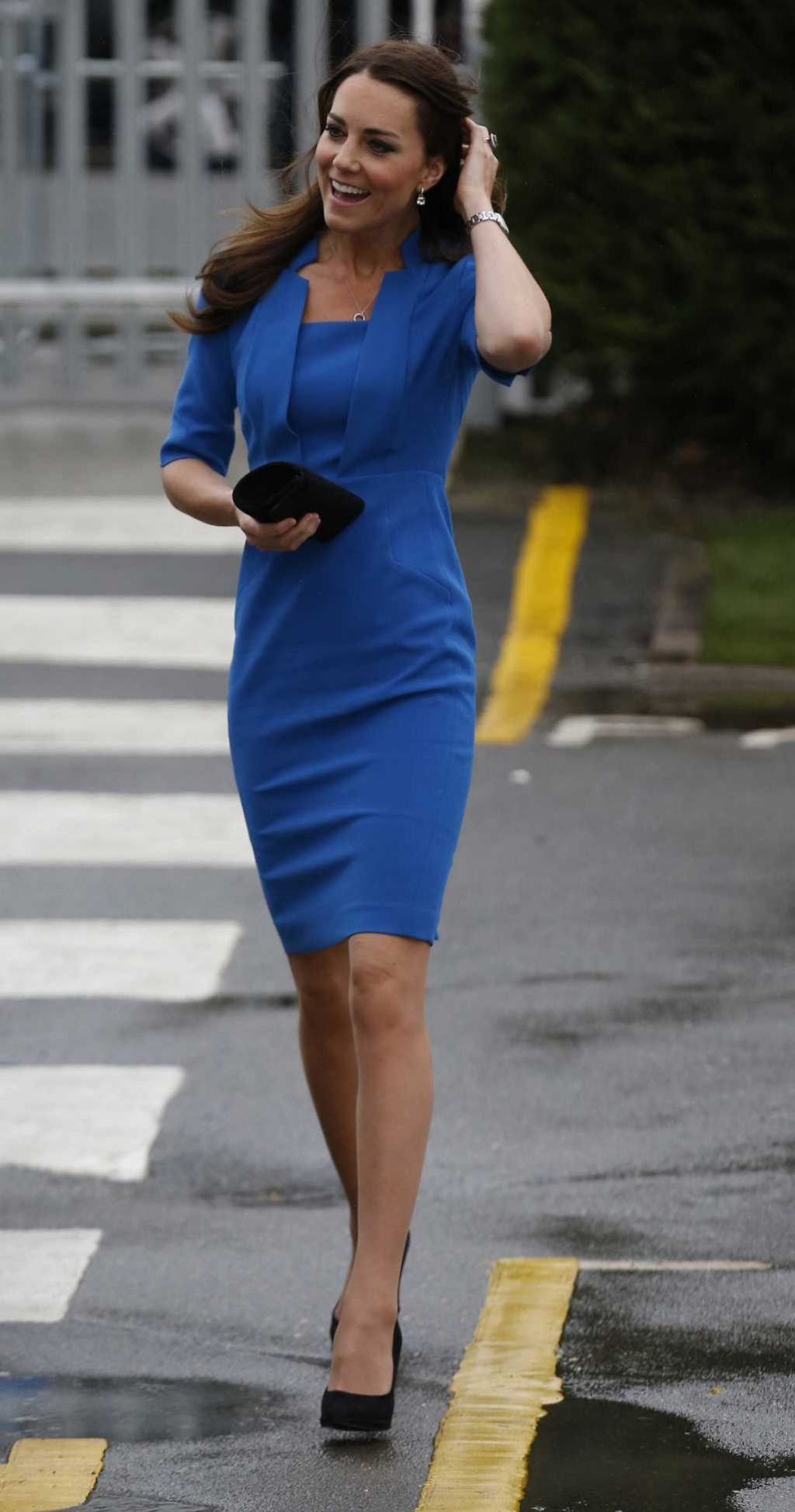 celebmafia.com
Duke and Duchess of Cambridge Official Website
They walked around the exhibit for a while, and the magnitude of the exhibit seemed to get to Kate:
Andy Oliver/GoffPhotos.com/Daily Mail
Hartley/Daily Mail
They also chatted with some Beefeaters and other members of staff:
PA/Daily Mail
Zed Jameson/FlameFlynet.uk.com/Mail Online
Stephen Lock/I-Images
I love this one!
I think that this dress was fitting for today, because while it was a somber color and pretty simple, it was bright compared to the poppies. I have to admit, when I first saw the dress I thought it was her blue Stella she wore a few days ago and I nearly fell off my chair!
Anyways, I think she looked very pretty in todays pick. While they were in the artificial fields, all three of them bended down to put a flower in to represent a fallen man:
Duke and Duchess of Cambridge Official Website

Mirror
Both these days have been very somber, and I think Kate's first dabbling with the 'real' royal duties. And I think she has done magnificently!
Reuters/Mail Online
See you soon, hopefully! After this we have no scheduled engagements until the END of September, so lets hope that fills up a bit!
Mirror