Hi! With all the Commonwealth Games excitement going on and my recent vacation, I have not had time to keep up with the lesser news items: here we go!
Kate and William attended the wedding of Alexander Vaulkhard and Sarah Nicholson over the weekend. Pictures can be seen
here
. She was wearing the Jenny Packham dress she wore in Santa Barbara and to a wedding in the UK: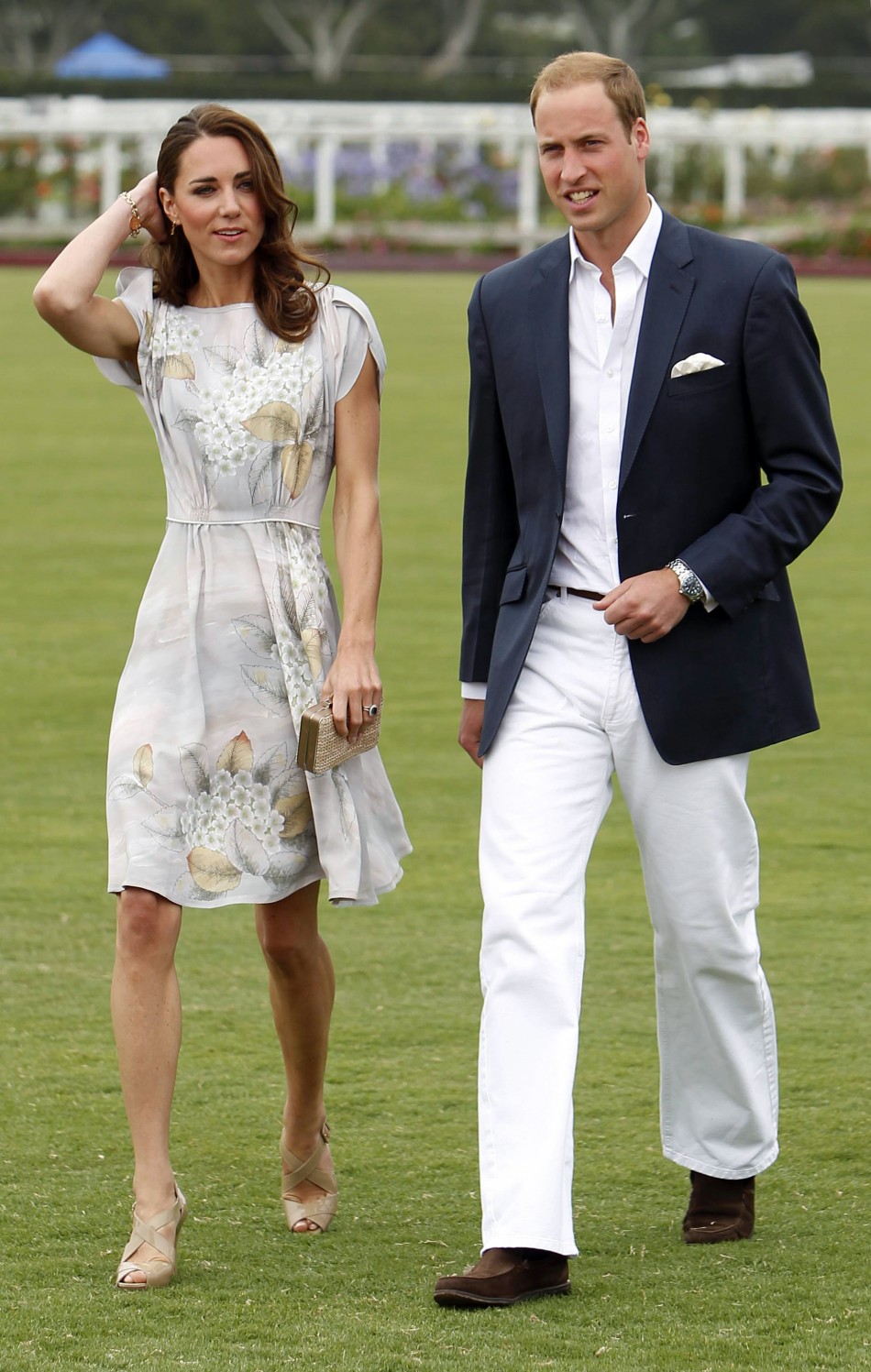 Ibtimes.co.uk
This is the site of one of my all-time favorite pics of her:
Zimbio.com
flare.com
The other small news story is that....George is taking swimming lessons! The trip that was made to Buckingham Palace on his birthday, while it might have been to visit great-grandpa as well, was to take lessons in the private pool with Kate. William said bath time is "quite painful', but I suppose they are getting him started early!
Pinterest
That's all for now, folks! Over and out; see you tomorrow!