For Christmas a few years ago, I got this documentary (thank you Future Shop):
I finally got around to watching it a few days ago and it was pretty decent (no Kate and William wedding footage, sadly)! It had a lot of really informative information that I previously knew nothing about. It has two parts, and starts with the wedding of the Queen Mother, or at that time Elizabeth Bowes-Lyon, and King George (at that time Prince Albert, known as Bertie). It goes through her life, his life, the wedding and interviewed the grandson of one of the bridesmaids. Elizabeth invited two reporters into her flat and gave them a full interview! I guess she had no idea the magnitude of the royal family :)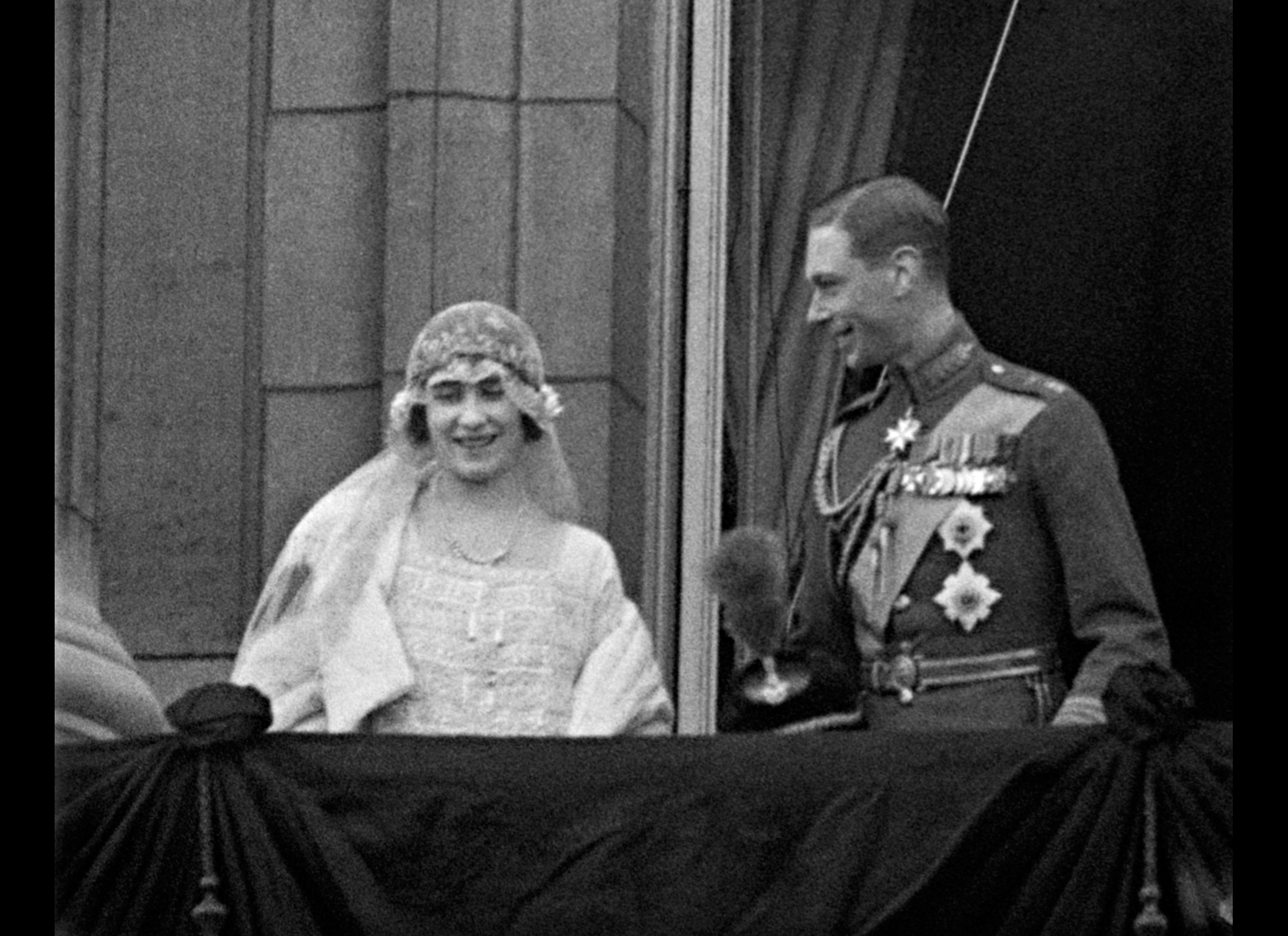 Huffington Post
Then it goes to the wedding of her firstborn daughter, Princess Elizabeth (The Queen) to Lt. Phillip Mountbatten, also Greek royalty. That went through the planning and the making of the wedding dress, interviewing one of the women who worked on the dress.
Telegraph
The last wedding on the first part of the DVD was the wedding of Princess Margaret and Anthony Armstrong-Jones. Princess Margaret was very much always the life of the party, the fun-loving one cavorting around. She married (very unconventionally) the all the rage photographer of the time, Anthony Armstrong-Jones. He introduced her to a world of normality that she had never had before, and she loved it. She had a lovely wedding dress:
graciejewelry.blogspot.com
On the second part of the disk, the first wedding is that of Princess Anne and Mark Phillips. They were both equestrians who loved horses, the outdoors, and informality. They were also the first couple to release a video interview:
Telegraph
The next wedding is, of course, the of Prince Charles and Lady Diana Spencer. The whole world went crazy for their wedding, and the press positively hounded Di. These are some of the most iconic images:
Daily Mail
thesymmerticalswan.com
Brides Magazine
The infamous interview:
And the lesser known interview:
The next wedding on the tape was the wedding of Prince Andrew and Sarah Ferguson. They interviewed all involved and also interviewed her hairdresser, who said it was a nightmare trying to change her hairpiece from flowers to a tiara:
I really loved her dress. They teased the crowds for a kiss:
Daily Mail
The Sun
The last wedding on the disk was that of Prince Charles and Camilla Parker-Bowles. It was a much smaller wedding, and it was actually a civil ceremony in Windsor. There was a religious blessing later. I think it was smart of them not to make it huge, and not make it public. It would have just brought bad press. I really loved both Camilla's outfits, though!
Ottawa Citizen
BBC
And lastly:
Daily Mail
I recommend this video highly if you want to learn more about the royal family!