Pippa, James, Carole, and Michael Middleton have all been to Wimbledon recently. Where's Kate? I am suspecting that she will not be making an appearance there because of the bad press about the Amner Hall costs (not to mention George). Also, Pippa has given her FIRST INTERVIEW! It will air on Monday and Tuesday on NBC. Here are the latest pictures:
This dress reminds me somewhat of what she wore with Kate last year: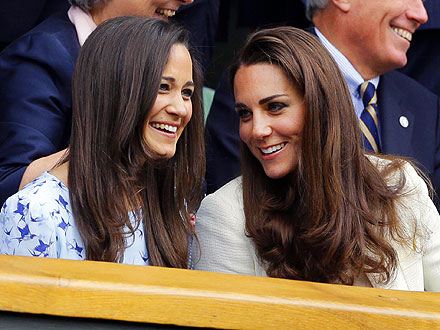 On a similar note, I really love her new haircut. She has thinner hair than Kate, and the shorter styles give the illusion of more hair :)
I really like this color on Carole. It suits her coloring.
I am really hoping we see Kate, but as I said earlier, I am not that optimistic that will happen. She does have an engagement at a school on the 1st in London, and will be helping open the Tour de France on the 5/6th!